Reading
Harry Potter
JK Rowling has just tweeted...
Parents, teachers and carers working to keep children amused and interested while we're on lockdown might need a bit of magic, so I'm delighted to launch http://harrypotterathome.com
Kid Normal Audiobook
Greg James (Radio 1 Breakfast Show presenter) has just made his first book, Kid Normal, free to listen to in full. It is 6 hours long and very amusing.
You can get it free from Google Play and Audible. If you have Alexa, just say, "Alexa, play Kid Normal."
When Murph Cooper rocks up to his new school, he can't help but feel a bit out of his depth. And it's not because he's worried about where to sit, and making friends, and fitting in, or not knowing where the loos are.
It's because his mum has enrolled him at a school for superheroes by mistake. And unlike his fellow students Murph has no special abilities whatsoever. But just because you don't have superpowers, it doesn't mean you can't save the day....
Audiobooks from Audible:
Audible have made hundreds of audiobooks available to listen to online without needing to log in. Please visit: https://stories.audible.com/start-listen
Love Reading 4 Kids:
This website has extracts from hundreds of newly released books. They are split into age groups.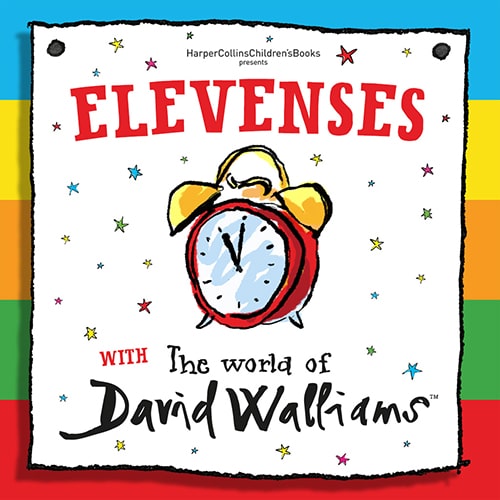 Elevenses - A daily short story read by David Walliams:
David Walliams is reading short stories from his 'World's Worst Children' series of books.
Each one is available for only 24 hours and each is released at 11am.
https://www.worldofdavidwalliams.com/elevenses/
Storynory have audio stories including fairy tales, classic authors, myths and poetry:
Scholastic have video stories, online books and puzzles to solve:
https://classroommagazines.scholastic.com/support/learnathome/grades-1-2.html
and
https://bookflix.digital.scholastic.com/home?authCtx=U.794217314
Choose from catagories such as 'Animals and Nature', 'Adventure' and 'Music and Rhyme'.
Funbrain has books such as Diary of a Wimpy Kid and The Brilliant World of Tom Gates:
Epic allows you to sign up free for 30 days and has 40,000 digital books including many popuar titles, as well as videos and quizzes:
World Stories have 150 illustrated online books in 30 different languages:
Agenda Web have audio and video stories and comprehension tasks:
Phonics
Phonics:
Phonics Play have made their online games and resources free to all parents. The username and password are on the homepage of their website.
https://www.phonicsplay.co.uk/
There is a mobile version of the website: https://new.phonicsplay.co.uk/ .
You can also access decodable comics linked to each phase: https://www.phonicsplaycomics.co.uk/
Writing
Pobble 365
Pobble share a different picture everyday to inspire discussion and writing. There are story starters and grammar and sentence improving activities linked to each image.
Spelling
ZType:
Children can practice the core words for Years 3&4 and Years 5&6 whilst developing their typing skills in this fun online game.
https://bit.ly/2C9eIi1 - Year 3/4 words
https://bit.ly/2VL6wMy - Year 5/6 words